Affinity Waterscapes Services
Let our team of pool industry experts build you the pool of your dreams!


Whether it takes one day or several weeks, the installation of your project will be done efficiently and with as little disruption to you and your neighbors as possible. Our crews are neat, courteous and very experienced. We take no shortcuts in providing our customers with the best available for all aspects of their project. We do not consider our installation complete until our customer is completely satisfied and overjoyed with their beautiful, new environment.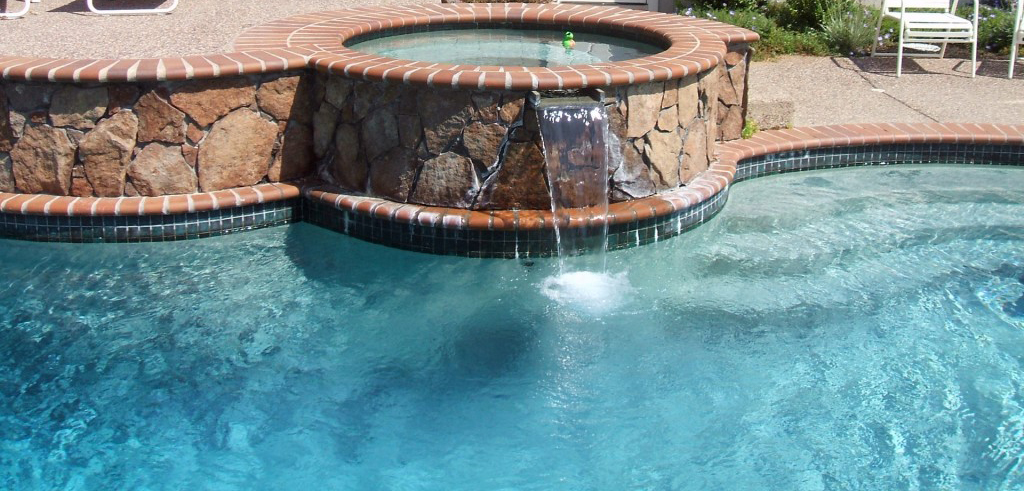 Custom Pool & Spa Construction
‍A pool or spa is the essence of a lifestyle of luxury. Start your days with a refreshing workout in your lap pool. Celebrate your evenings in the romance of a bubbling hot tub. You only live once, and it is these little luxuries that you live for. Affinity Waterscapes is dedicated to making these luxuries available to you in unsurpassable quality through our custom pool and spa construction services.

Pool Remodeling
Pools, like the rest of your house, can become outdated with time, and can wither, crack, and fade. If you spend any considerable amount of time in your pool, updating its appearance and repairing any flaws can dramatically improve the emotional state your daily swim leaves you in.

Give our expert design team a call and let us take a look at your pool. It is our pleasure to assist you in turning your pool into your dream, and will be glad to offer suggestions for improvement whether you choose to have us remodel your pool or not!
Latest Building Techniques


Equipment Built To Last


Colored Concrete or Cantilevered Deck Option


Fiber Optic

Ponds, Waterfalls & Fountains
We are California's premier expert in the design and implementation of beautiful and unique waterscapes including ponds, waterfalls, streams and fountains! Let our design staff design a waterscape for your residence or commercial property using a multitude of construction mediums and creative sub-surface, hidden and spot lighting. A fishpond or koi pond with outdoor lighting for example is very easy to maintain and adds a peaceful serenity to your landscape environment during the evening or daytime hours!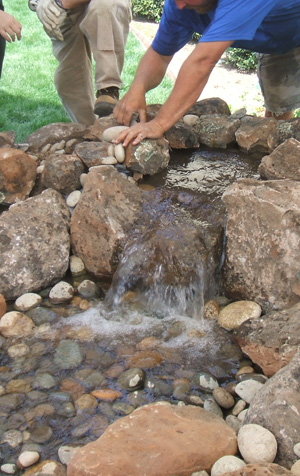 Selecting a Site For The Pond
Select a fairly level spot in the garden to locate the pond.


The pond should not be located in a low area where runoff from the surrounding area can contaminate the pond.


The location should not be near leaf and debris dropping trees or shrubs to minimize pond maintenance. If this is not possible, a skimmer is recommended to help remove some of this debris.


If the pond is to include aquatic plants such as water lilies, a site should be selected that provides at least 6 hours of full sunlight per day.


If the pond is primarily a koi pond, some shade is beneficial. This can be accomplished with water lilies, plants, bridges, shade structures, etc.


Place the pond/water feature in an area where you can view it from inside or outside your home. We suggest placing a pond off the kitchen or family room area for the whole family to enjoy. Another favorite spot is off the bedroom area. In addition to the beautiful area it creates, hearing the water adds a new dimension.